2023 Year Planner
Make your life easier with this printable Year Planner 2023!
If you're looking for a Printable Planner, we are certain that you will love our 2023 Year Planner. In a yearly planner, you can see what is coming up over the course of the year.
This planner is a great way to keep track of your day-to-day activities and achieve goals that are meaningful to you. Anticipating events like weddings, vacations, birthdays, and other major occasions in your planning allows you to arrange your schedule accordingly.
four different styles for your Planner
Boho Planner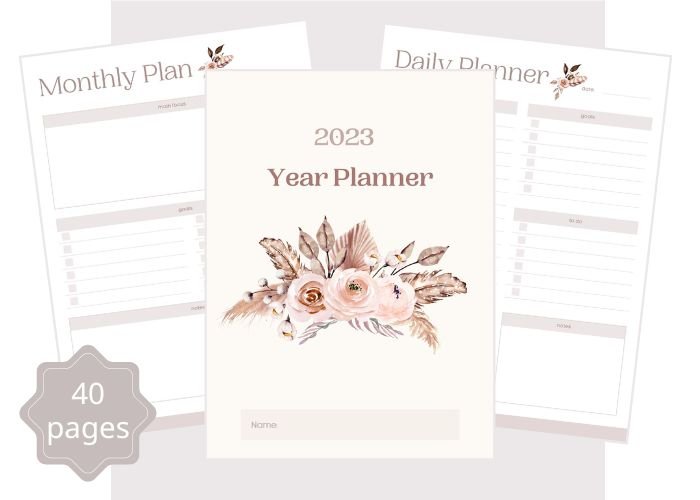 WHAT YOU WILL RECEIVE:
Baby Blue Planner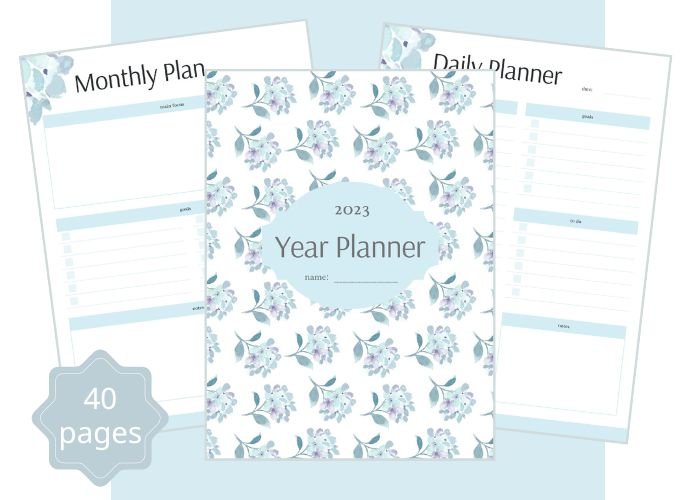 WHAT YOU WILL RECEIVE:
Pink Gold Planner
WHAT YOU WILL RECEIVE:
Sage Planner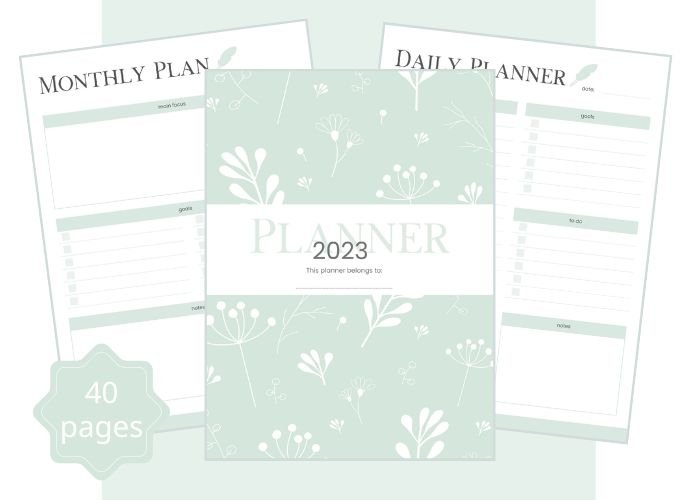 WHAT YOU WILL RECEIVE:
Pages included in the printable 2023 year planner
These 2023 Daily Planner Pages are perfect if you want to stay organized! Give them a go for a week to see how well in control you will feel!
With Daily Planner Pages, you can truly concentrate on the details of your day-to-day life. Using a daily planner lets you focus on the most important details and strive to schedule time for the most important task you need to do that day.
We are sure you will love using the Weekly Planner Pages. The beginning of a new week brings a wonderful chance for reflection. Weekends are popular for people to sit down, plan their upcoming week, and look at their calendars. There are many things to plan weekly: meetings, appointments, dinners, chores, tasks, etc. It's the ideal time frame to feel in control without feeling overwhelmed.
Apart from planning each day and week, there are times when you need to pause for a moment to plan ahead for a longer time period. That's why we have Monthly Planner Pages devoted to each month of the year. Besides, having too many to-do lists isn't a bad thing!
Every planner consists of 40 beautifully designed pages for a nifty organization as well as 3 extra printable poster pages (based on the planner style)!
You can use them as planner dividers or as wall decorations.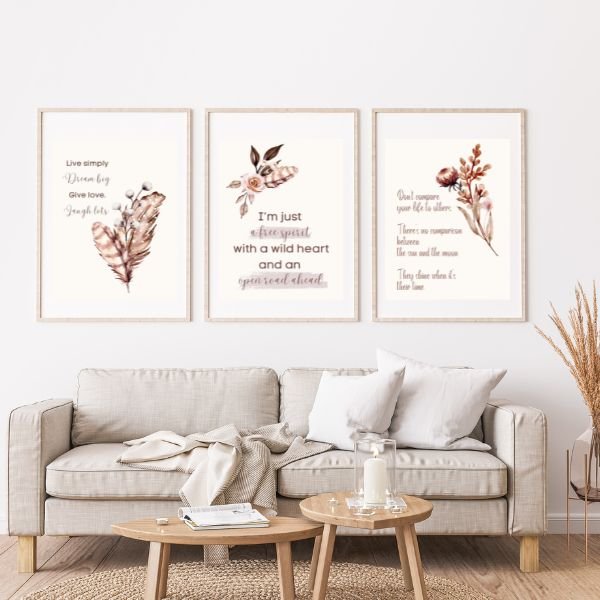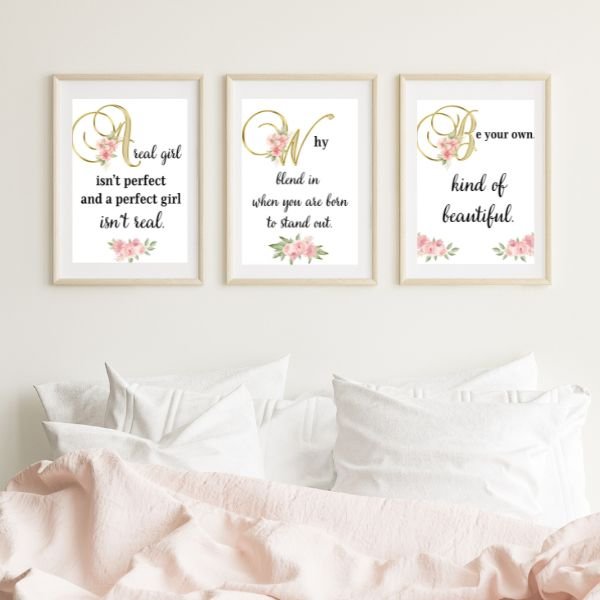 Ready to get organized?
Order your 2023 Year Planner printable now!.
You just have to purchase the Planner theme you like best, save the PDF file, then print it!
Before purchasing, please review our terms & conditions of use.