Easy Ways To Earn With Adsense From A WordPress Blog
I bet you are curious about how you can make some cash from your blog? Well, you can do so by using Google AdSense. AdSense is a cool program that allows you to display ads on your blog. And the best part? When people click on these ads, you earn money. Pretty neat, right? In this article, I'm going to walk you through the steps of how you can earn money with AdSense from your blog. So, grab a cup of coffee, and let us jump right in!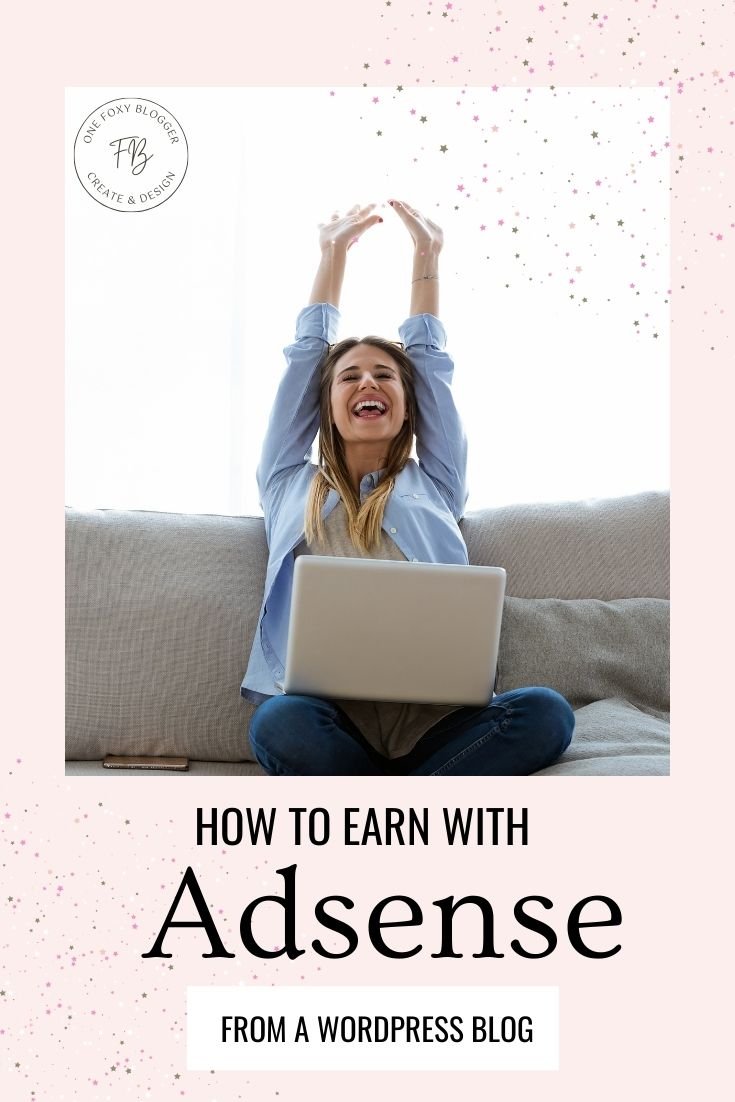 What is AdSense?
AdSense is a program that lets you make money by displaying adverts on your blog. AdSense provides you with snippets of code that you can insert in different places like the header, the sidebar, or within the post itself. Google Adsense will show a targeted ad based on what people search for.
Read also:👇
How many blog visitors do you need to earn handsomely with Adsense?
How much money you can earn with AdSense depends significantly on the cost per click in your niche's topic, the competition, and how you set up your ads on your blog page.
On average, blogs make no more than $3 per click. However, in some niches, you can see bloggers earn up to $15 per click. This tool will help you calculate how much you can earn with AdSense.
Play around, test different ad placements, set up auto ads, and let AdSense do your hard work. Advertisements above the fold will logically bring in more than an ad stuck away down in a blog's footer.
Moreover, you need to check your blog post's focus keyword's CPC(Cost Per Click).
How to find high-paying keywords
For one, you can use Google's keyword planner tool. This is Google's tool that can help you find exactly the terms people use to search the topic you write about. It gives you a rough calculation of how often people search for that term per month and how stiff the competition is.
There are numerous other keyword research tools for you to use, some free and others paid. For the example below, we used one of my favorites, the Semrush Keyword Magic Tool, to find the CPC for our niche smoothie recipes.
Our example image shows that the keyword green smoothie recipes have the highest CPC, and smoothie recipes have the lowest. The keyword ranks 88 out of 100, meaning it is highly competitive. This means ranking this keyword in the top 20 of Google's search results pages is tough.
Tips on how to Make money with Google AdSense?
AdSense tip 1
As we already mentioned, try to focus on a narrow niche. This way, you get visitors particularly interested in the topic, and your ads will attract the highest bidding advertisers.
AdSense tip 2
Ensure your ads are responsive, meaning they adapt their size on a mobile device. Or you can choose ad formats that are not wider than most modern mobile screens, like the 300×600 (Half-page ad) or the 336×280 ad, both being the best-converting ads. However, AdSense does notify publishers that fixed ads do attract fewer advertisers than responsive ads.
AdSense tip 3
Make sure the number of ads on your blog does not negatively affect how your visitors experience your page. Too many ads above the fold will, in many cases, irritate the readers and make them leave your site. Time and again, I visit sites on a mobile device where I have to navigate through numerous ads to find the piece of content I am searching for. Most of the time, it just makes me hit the back button.
AdSense tip 4
To make money with AdSense, you must keep testing what works well and adjust the number of ads, sizes, and placements accordingly. Within the Adsense dashboard, you can run an experiment, for example, by blocking specific categories or letting AdSense run auto ads on your blog. Do not forget to connect your AdSense to your analytics account to identify which pages on your blog are the best-earning topics. Implement this knowledge by creating more blog posts about this subject.
AdSense tip 5
To earn with AdSense, you will need a growing amount of daily visitors. Consistently posting new and excellent content to your blog will help you build a loyal audience. Setting up Social media follow and sharing options on your blog allows your visitors to share your best content, resulting in more traffic to your blog.
AdSense for WordPress plugin
Usually, the places you can insert AdSense code in a post are in the article itself or within a widget in the sidebar or footer. But if you want better control over your ads' location and to monitor their performance, I suggest using a WordPress plugin.
By using a plugin, you can modify and test your ad units across your site. You can experiment with different ad formats or customize your ads to target specific languages or demographics.
Check out these three best-rated plugins: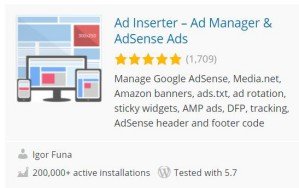 💕 Read also:
How to get approved for AdSense
Getting approval to earn with AdSense for WordPress is straightforward. Follow these steps to get your account approval.
Sign up for an AdSense account. Fill in the information they need, including Name, Address, etc.
Log in to your newly created account. Create an ad and insert the AdSense code in your blog.
No ads will be visible until the approval is confirmed. For the time being, you will see a blank space.
It may take two weeks for the final approval. Until then, be sure not to remove the ad code.
Google will confirm the approval of your account by sending an email.
How do I get AdSense for YouTube?
Follow these steps to link your AdSense account to your channel.
Get into YouTube Studio.
Select Earn from the left menu.
Select the START button on the Google AdSense card.
Enter your YouTube account password when prompted and reauthenticate when necessary.
You can choose which Google account to use for AdSense.

If you already use AdSense for purposes other than YouTube, sign in with the Google account with which you already have an AdSense account.

In AdSense, you must ensure the email address at the top is correct. If not, click Use a different account to use the correct one.
Complete the account setup process. Enter your contact information and apply for an AdSense account.
How much does AdSense pay per 1,000 views on YouTube?
According to data from Influencer Marketing Hub, an average YouTube channel can earn about $18 per 1,000 ad views or about $3 to $5 per video view.
For creators to start earning money directly from YouTube, one of the following is required:
Have 1,000 subscribers and 4,000 watched hours over the past year.
Have 1,000 subscribers with 10 million valid public Shorts views within the past 90 days.
Upon reaching that threshold, you will be eligible to apply for YouTube's Partner Program, which lets you start making money through ads.
You may also like: Make Money Blogging: 11 Ideas for Monetizing Your Passion.
AdSense payment methods
You get paid out once a month. You can receive the money you earn with AdSense in the following ways:
A guide to common AdSense policy questions
By check – This option is only available for countries not supporting electronic funds transfer. The check is always in US dollars.
By wire transfer directly into your bank account.
Via Rapida online payment system – available for individuals with an address in Russia.
Electronic Funds Transfer (EFT) if this is available in your country.
Note: To confirm your payment details, Google AdSense may send a test deposit. They will send a small amount, no more than $1, to your bank account. To verify your account, all you need to do is fill in the exact amount you received on your bank statement, and you are good to go.
When do you get paid?
AdSense pays monthly as long as your earnings exceed the payments threshold. If your earnings are below this payment threshold, they will hold them until the next month. If your balance is above it, they'll issue a payment. Which usually happens between the 21st and the 26th of the month.
How long it takes to receive your payment also depends on the payment method of your choice. For instance, a check may take up to 4 weeks to reach your address.
💕 Read also: A foolproof guide to affiliate marketing for bloggers (to build a passive income)
AdSense guidelines
You must comply with the policies when you add AdSense to your blog. You need to know these rules because they can disable your account when you break them.
Read this page thoroughly to make sure you don't make accidental mistakes.
Google AdSense will occasionally send you an email with how your site performs and how you can improve the amount you earn with AdSense. Usually, if they notice illegal activity on your blog, they will first send a warning so you can make the necessary changes. It's advisable to read all their emails to avoid terminating your account.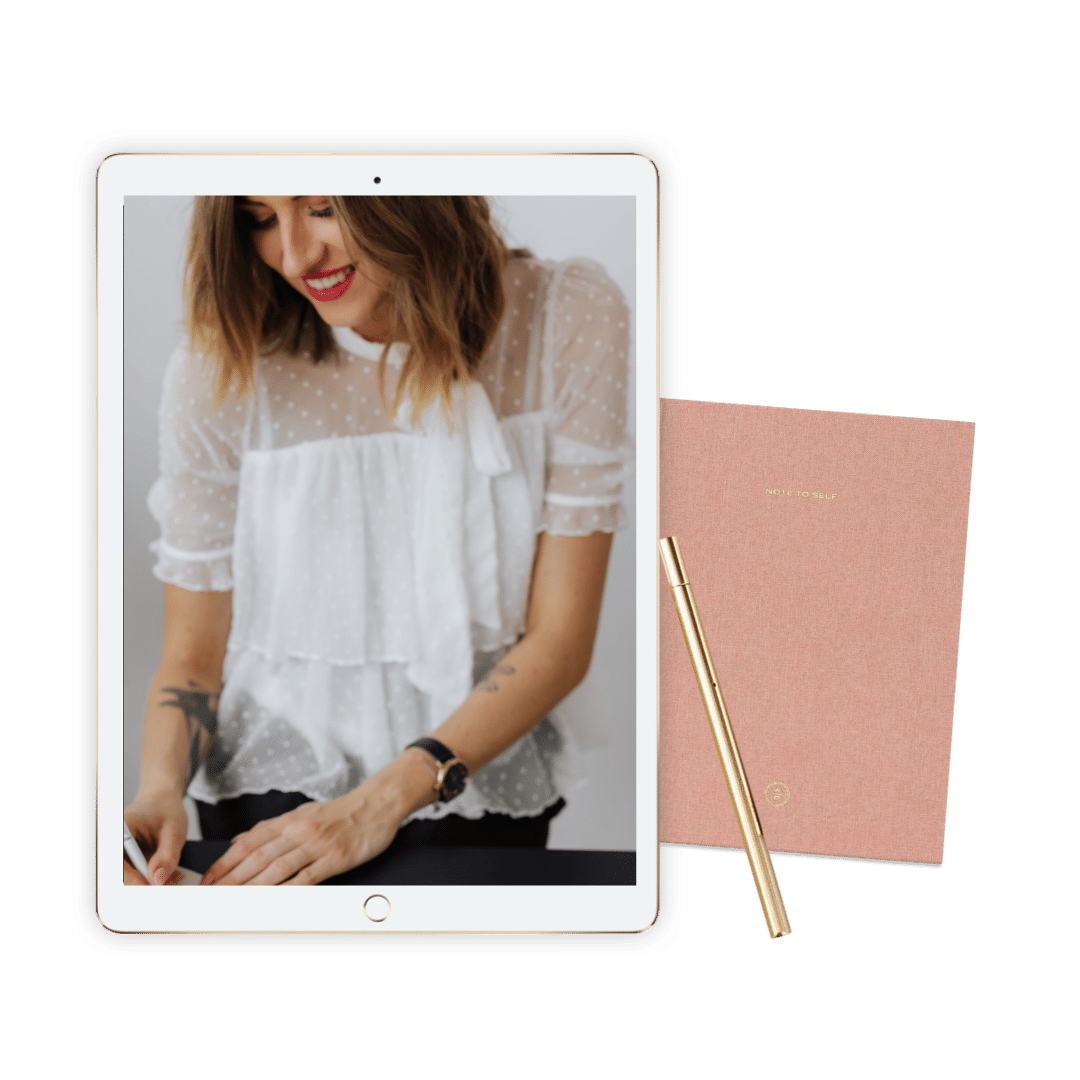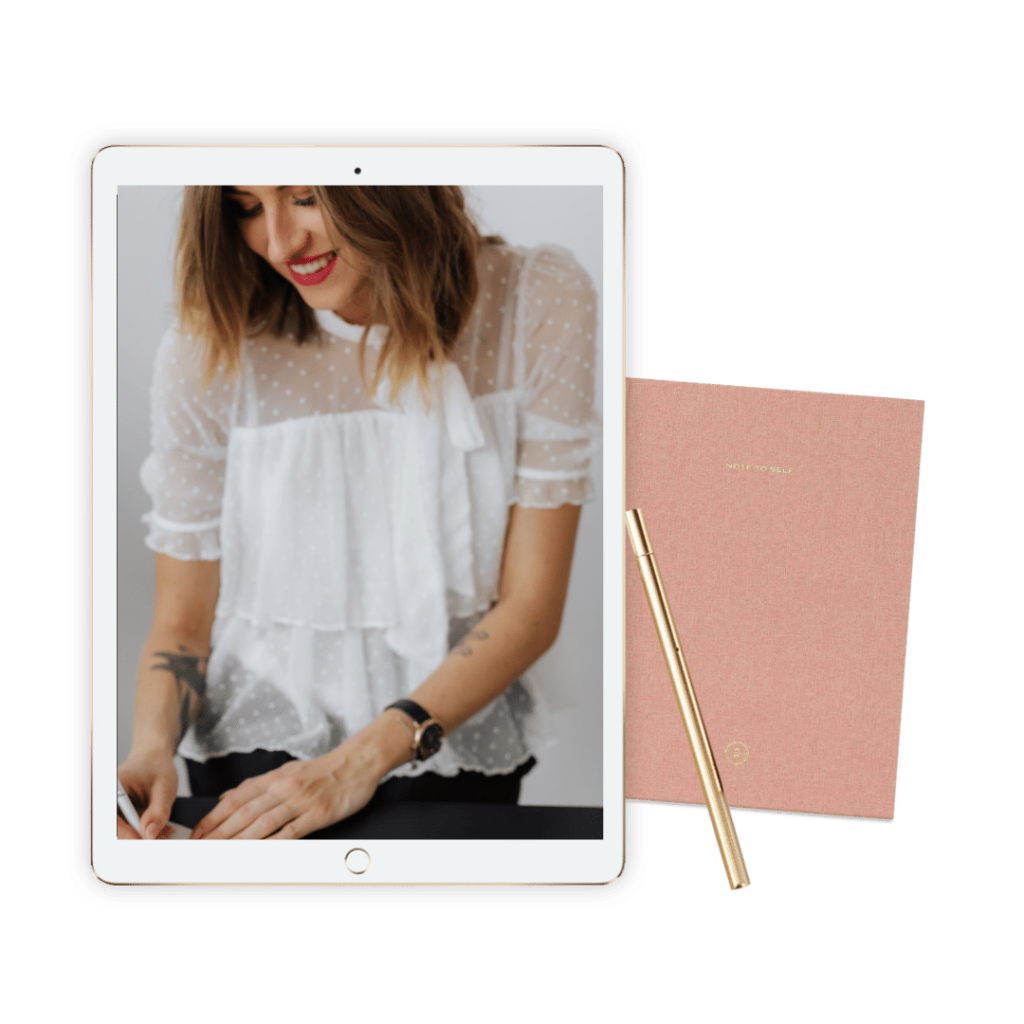 Get ahead of the game
And Access The Free Resource Library.
Bloggers can use my planners, worksheets, and templates to make their lives easier. Here are some of the creations I made for you, and I hope you'll find some use for them too!
Subscribe to receive blog updates in your inbox and get access to all the freebies in the library!