Resources For Bloggers
Here's my favorite blogging tool list with the most used products and services. I use the following tools regularly and believe you may find them useful to start and grow your blog.
With the right resources for bloggers, you'll work more efficiently, reduce your workload, and achieve more.
However, there is a problem when you have too many tools available to you at your fingertips. First, you have to figure out what they do, and then you must decide whether they are even useful.
It just so happens that after a lot of experimenting over the past few years, I came up with this list of my all-time favorites. My blog and business have grown tremendously due to having these resources.
I have included some incredible free resources for bloggers in this list, while some of the others you can purchase if you wish to invest in growing your blog more quickly.
Here Are My Favorite Three
Keyword Research Resources For Bloggers
A good way to start writing a blog post is to conduct keyword research. You run the risk of writing about something no one is looking for by not taking this step! Several tools are available for keyword research, but some can be very expensive. There are, however, several that offer a free version as part of their plan. The three I use the most are listed below.
UberSuggest
Not sure what keyword to use? From the main keywords to long-tail search phrases, Ubersuggest will give you hundreds of ideas. Ubersuggest provides additional resources for bloggers. You can learn about your competitors' strategies, check which organic keywords your competitors rank for, and discover which content receives the most social shares and backlinks. This helps you write about topics people are genuinely interested in. If you are considering buying a keyword research tool, you should know that Ubersuggest has a lot lower prices than Ahrefs, SEMRush, or MOZ.
Keywords Everywhere
Conducting keyword research as an SEO is essential, and Keywords Everywhere is one of the most practical extensions. I use this free browser add-on for Chrome or Firefox every day. My favorite feature is seeing CPC and volume beneath the Google search results. Keywords Everywhere helps me find long-tail phrases with precise search volume, CPC, and competition data. It easily tops all other tools for keyword brainstorming.
Make sure not to miss our page with more detailed descriptions of the best SEO tools for finding winning keywords.
Google Auto Complete
An easy and free keyword research tool is Google auto-complete. Start typing a keyword, and Google will suggest the most popular searches. Essentially, it's designed to speed up how people search on Google, but it's also a great place to find many highly relevant long-tail keywords in seconds.
AFFILIATE DISCLAIMER: SOME OF THESE RESOURCES MAY CONTAIN AFFILIATE LINKS. IF YOU USE THESE LINKS TO BUY SOMETHING, I MAY EARN A COMMISSION.
Graphic Design & Image Editing Tools For Bloggers
You're looking for design software to make images for your blog posts and social media accounts, but you are on a tight budget right now. In line with that, I have listed three free graphic design resources for bloggers to help you create designs fast and simple. Be sure to check out these excellent graphic design resources for bloggers.
Resources For Feminine WordPress Themes
A great collection of stylish, fully functional WordPress themes for small business owners and bloggers.
WordPress Plugins And Optimizing Tools For Bloggers
Once your blog is up and running, many blogging tools can help you improve your blog's performance. Google loves blogs with fast loading times, so these are some of the most important optimization plugins to use when beginning a blog. There are many others, but these are some of my favorite optimization resources for bloggers.
If you want to market your blog effectively on Pinterest (Instagram and Facebook), Tailwind is the tool you need. You can schedule your pins ahead of time, saving you many hours each month. In addition, you get analytics that helps you make the right decisions for growing your Pinterest account faster. Like the pin inspector, board insights, and profile performance. It's my go-to social media scheduling tool.
Sites with free stock photos for bloggers
In the world of stock photography, there are hundreds of wonderful resources for bloggers to look through, many of them free and some for which you need to pay. I particularly like the following free stock photography resources for bloggers.
If, on the other hand, you want to set yourself apart from all the other blogs that use free stock images, then I think you might be interested in a Styled Stock Society paid membership: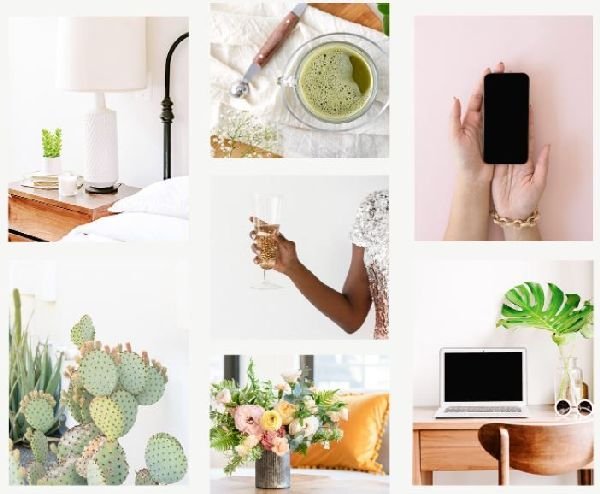 The paid membership of Styled Stock Society includes:
Stunning, styled stock photo collections.
Professionally designed templates.
Engaging social media graphics.
Videos.
Effective tools to enhance your online presence.
Email Marketing Tools
Making a good-looking email from scratch can be pretty challenging for some. Those who don't use the right tools will have difficulty creating and sending compelling emails. But such tools do not necessarily need to be pricey. Take a look at these email marketing resources for bloggers to save you time and money.
MailPoet is a WordPress plugin that makes email marketing simple. It is accessible directly via the dashboard. Moreover, it comes with a drag & drop template editor with many features, letting you create eye-catching emails each time. MailPoet is the answer for those who wish to keep their email marketing costs down and have everything in one place!
ConvertKit is specifically designed to help people market or sell their products online. For instance, you can easily add an email course with this software. All in all, it's a great email marketing tool if you start a blog with a full-time income in mind. Moreover, ConverKit provides excellent tutorials to help you get started quickly. A free version is now available for up to 1,000 subscribers.
MailChimp is a leader in email marketing, with millions of users worldwide. But Mailchimp does much more than send emails. If you plan on using social media, paid advertisements, retargeting, etc., Mailchimp may be right for you. New bloggers can test the waters with a forever-free plan, allowing up to 2,000 subscribers.
Bonus resources for new bloggers
I'm sure that every new blogger is looking for the best software for writing blog posts. These free blogging tools for beginners are a good place to start.
Blog tool examples for proofreading and editing: Hemingway App – Grammarly Writing App – Wordtune
Blog writing software free download: WorkFlowy – Google docs – Evernote – Etherpad
Find trending blog topics: blog topics generator – Portent's content idea generator – TheHoth Blog topic generator
Best productivity tools for bloggers: e.ggtimer – LastPass – CoSchedule Marketing Calendar – Pocket
As you can see, I've gathered the most useful tools and resources for bloggers all in one place for you! Hopefully, this list will help you save the hassle of searching the web for the right tools. It's impossible to do everything on your own. You're most likely to need help here, and I'm confident these blogging tools will help you start on the right foot.
I'd love it if you'd pin these resources for bloggers on social media to share with your followers.