A Quick Guide to Selling Digital Content in 7 Easy Steps
Ever wondered about dipping your toes into the world of selling digital content online but felt lost on where to begin? Well, consider this your compass through the entire journey, from the inception of your idea to the thrill of making sales.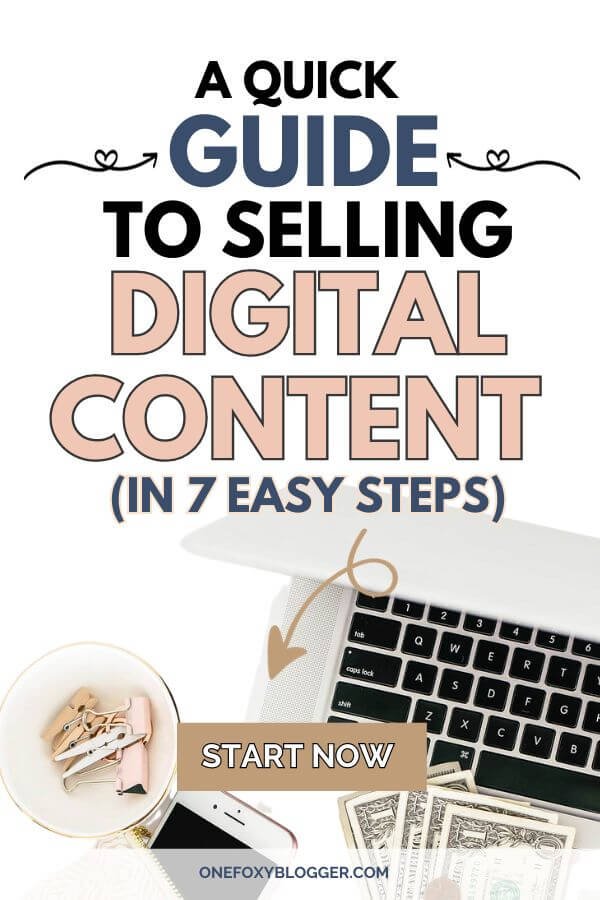 Let me settle the curiosity for those curious minds pondering whether digital product design can be a viable income stream – it's a resounding yes.
So, if you've been toying with the idea of crafting your digital path, trust me: the journey is as rewarding as what you'll create. It's not just about products; it's about opening doors to a life where creativity knows no bounds, work becoming a canvas to express yourself.
I'm your guide on this journey, and we're about to explore the wonderful world of selling digital content. So, grab a comfy seat, and let's dive in!
1. Find Your Digital Niche
How do I start selling digital content online?
Before we dive into the nitty-gritty, let's establish a solid foundation. Selling and creating digital products is about monetizing your skills, talents, or unique perspectives.
What are the best digital products to sell? When you want to start selling digital content, certain types are generally more popular on platforms like Etsy than others. What content can you sell online? Here are some of the popular digital products on Etsy in 2023:
E-books and audiobooks
Digital art
Patterns and printables
Templates
Video content.
Digital stickers
T-shirt designs
Find profitable digital products to sell online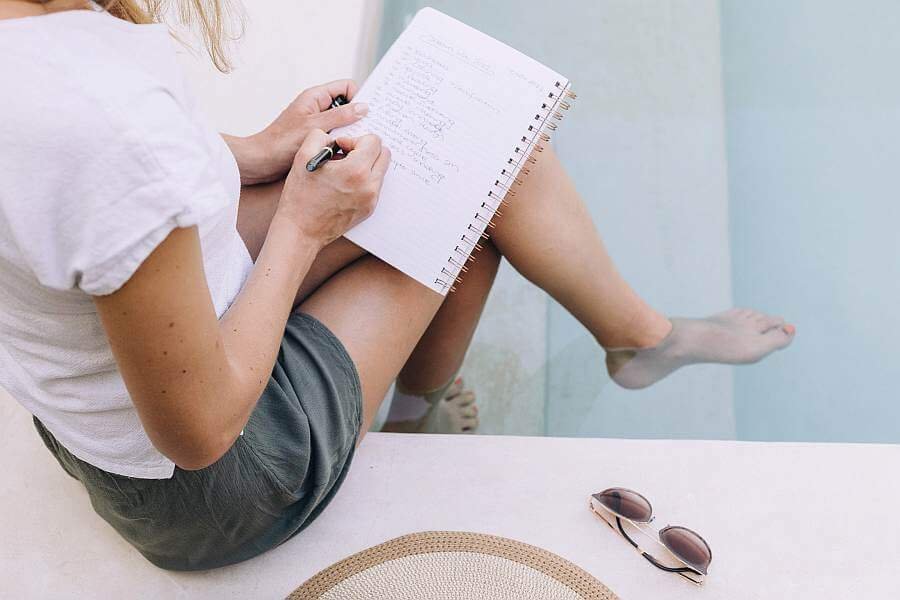 Looking to start selling digital content but unsure what kind of product to create?
Consider what you're exceptionally good at – graphic design, content creation, programming, or any other skill set.
Ask yourself, What do I love doing?
Explore your skills and passions. What sets you on fire?
Identify the sweet spot where your love connects with what the market craves. It's not just about finding a niche but discovering a playground where your passion can play alongside market demand.
Getting the hang of digital product design does not necessarily require diving into courses or acquiring new skills. You're not starting from scratch; it's more about identifying the skills you already possess.
Choosing the Right Products to Create
Think of it as defining your strengths, and here's a clue: your existing clients and audience are the golden keys to finding them.
Make the most of the insights hidden in your social media engagements. Stroll through your posts and blog entries, keeping a keen eye on which garnered the highest engagement, shares, or interactions. You can follow them to discover what resonates most with your audience.
Dive into your website analytics – the backstage pass to understanding what captivates your online visitors. Identify the web pages or blogs that boast the highest visitor rates.
Validate your ideas with a direct line to your audience. Engage with them through your Facebook Group, Instagram stories, or DMs. Pose questions that help you understand what they love most about your work and what they're eager to see in the future.
As I first started selling digital content, I questioned my skills. What was my forte, and how could I turn it into a valuable digital product? Embrace the uncertainty; it's an integral part of this creative journey.
2. Craft Your Digital Masterpiece
With your niche in mind, it's time to let your creativity run wild. Your digital creation, be it an ebook, an online course, or a graphics pack, is your masterpiece.
When it comes to selling digital content, here is the best advice: Share your unique insights, spill your knowledge generously, and don't shy away from injecting your personality into your creation. The goal is to create something that not only educates or entertains but resonates with your audience.
Check out our Digital Product Creation Planner to help you brainstorm and refine your product ideas.
Planning and Organizing Your Digital Product
Let's say you've got your creative juices flowing and decided to start creating a year planner – a fun and practical project for your blog.
Here's your roadmap for planning and organizing such a digital product.
Setting the Stage with a Clear Goal
Before you dive into the design process, set a crystal-clear objective for your year planner.
What's the vibe you're going for?
Is it all about boosting productivity and setting goals, or are you leaning towards a planner that's a haven for self-care and mindfulness?
Understanding the purpose of your digital product ensures that your design choices align with your customer's needs.
Crafting the Blueprint
Once your objective is focused, craft an outline or storyboard for your year planner.
This step is like mapping out the DNA of your creation. Jot down the elements you want – monthly calendars, weekly planners, to-do lists, and those valuable notes sections.
When using a user-friendly tool like Canva, consider creating a rough sketch to visualize the layout.
Organizing the Content and Visuals
Now, it's time to bring your vision to life. Organize your content and visuals, carefully choosing the color scheme and fonts that will define your planner's personality.
Think about the emotions you want your users to feel when they interact with your work.
Whether it's a consistent color scheme for each month or playful fonts for a more whimsical touch, let your choices align with the overall look and feel you aim for.
Using design elements to enhance your product
One of the fantastic things about Canva is its wide array of design elements, like shapes, lines, icons, and stickers, which can elevate your year planner.
Imagine using icons or stickers to highlight special events or occasions. You can also play with lines or shapes to separate different sections within your planner.
Experiment with different design elements to give your planner a unique touch that makes it truly stand out.
Beat the competition
When I started crafting my digital products, I felt a mix of excitement and nervousness. Imperfections are part of the charm. Your audience appreciates authenticity, so let your personality shine through.
With so much competition, countless creations compete for attention, and injecting your personality is your secret weapon. Your tone, anecdotes, and even your quirks give your content a personal touch.
Don't shy away from being yourself; authenticity is the magic that transforms your creation from a product into an experience.
Let's say You're crafting a recipe Ebook:
Suppose your niche revolves around plant-based cooking. Your recipe ebook is more than a list of instructions; it's a culinary adventure. Each recipe is a chapter in the book of flavors you're creating.
Your anecdotes about your personal journey to plant-based living add that extra layer, making it not just a guide but a companion for your audience on their own culinary exploration.
3. Tools To Design Your Digital Product
Here are some tools that you can use to create your digital product:
1. Canva
First, let's talk about Canva – the superhero of user-friendly design. For those who prefer a more accessible and user-friendly approach, Canva emerges as a powerhouse. From stunning social media posts to eye-catching templates, Canva simplifies the art of design for both beginners and seasoned creators.
2. Adobe InDesign
Next on our list is Adobe InDesign, the go-to tool for bringing your words to life. This tool helps you sculpt engaging workflows, guides, ebooks, and printable templates. It's like a magic wand for turning ideas into beautifully formatted content.
3. Teachable
Now, if you're venturing into the world of online courses, Teachable is a trusty tool you can try. This platform handles the technicalities so you can transform your knowledge into engaging courses.
4. Adobe Photoshop
When it comes to creating editable templates, Adobe Photoshop stands as a market leader. With this tool, you can unleash your creative talents to design templates you can customize to suit your unique needs.
Further reading:
4. Choose Your Digital Platform
Now, let's move on to choosing the perfect platform to showcase your creation and figuring out how your eager buyers will make their purchases.
Now that your digital product is ready to meet the world, it needs a home. For selling digital content, you can use platforms like:
Creative market places
Teaching platforms
Blog or website
E-commerce platforms
Gumroad
Payhip
EasyDigitalDownloads
Each platform has its quirks for selling digital content, so choose wisely based on your product type, target audience, and personal preferences.
Starting small and mastering one platform before expanding is the best strategic approach.
Consider it as finding a platform for your creation where it can thrive and connect with its intended audience. Several factors should guide your decision:
Product Type: Different platforms cater to specific types of digital products. If you've created digital art, platforms like Society6 or Redbubble may suit you, whereas written content might find a cozy spot on Amazon Kindle.
Target Audience: Know your audience. Where do they usually shop or seek content? If your audience frequents a particular platform, that might be your ideal setting.
Platform Quirks: Each platform has its own rules, features, and community dynamics. Etsy's handmade charm is different from the open marketplace vibe of Gumroad. Dive into the particulars of each platform to ensure they align with your brand and vision.
Personal Preferences: Consider your comfort and preferences. Some platforms may offer more creative freedom, while others provide a structured environment. Find the balance that's right for you.
For Example:
For a graphic designer specializing in bizarre, niche illustrations, selling digital content on platforms like Redbubble or Teespring could be enticing.
These platforms allow artists to showcase their designs on various products, catering to a broad audience seeking unique and personalized items.
5. Set Your Digital Price Tag
Pricing! It's the make-or-break moment. As your digital creation is ready to venture into the world, one crucial decision awaits: assigning a price tag to your masterpiece.
Consider this step rewarding your design with its worth – a price that reflects its value and respects your effort, expertise, and all the hard work you put into it.
Pricing your digital creation is a delicate dance between its perceived value and your audience's willingness to pay.
Striking this balance when selling digital content ensures your product is valued and accessible to your audience.
Pricing can be stressful, especially for beginners.
Start selling digital content at a price that feels comfortable.
Consider testing different price points, running promotions, or offering tiered options to understand audience response better.
Monitor sales, gather feedback, and be open to adapting your pricing strategy as the market changes.
As you set the price tag for your digital creation, remember that it's not just a number; it's a reflection of the value you've poured into it.
Respect your efforts, understand your audience, and craft a price that not only captures the worth of your creation but also invites your audience to recognize and appreciate its significance.
6. Launch and Share the Love
It's showtime! Launching your digital product is an exhilarating experience.
Utilize social media, create compelling descriptions, and let your excitement shine through. Your product is not just a commodity; it's inviting others to step into your creative world. Spread the word, engage your audience, and make your launch memorable.
Launch day butterflies are real, but remember, your audience cheers you on. Share the story behind your creation, and make it a meaningful experience.
Further reading:
Selling digital content
Now that your digital masterpiece is polished and ready to shine let's dive into promotion and sales.
For bloggers like us, the magic happens on our blogs, where we connect with our loyal audience. To get started, let me walk you through the steps:
Get the Word Out Through Your Blog
Your blog is your stage, and it's time to take the center spotlight. Craft a compelling post showcasing your digital product. Share the story behind its creation, spill a bit about the inspiration, and highlight how it's a game-changer for your audience. Make it personal, make it you.
Sprinkle strategic Calls-to-Action (CTAs)
Sprinkle call to actions throughout your blog posts, strategically positioned to nudge your readers toward exploring or snagging your digital masterpiece. These CTAs can be eye-catching buttons, banners, or hyperlinks. Ensure they're visually appealing, standing out seamlessly in your content, and clearly stating the action you'd love your readers to take.
Who doesn't love a sneak peek?
Tease your audience with glimpses of what's coming their way. Use engaging visuals, share snippets of content, and sprinkle a bit of mystery to build anticipation. This not only piques curiosity but also gets your readers excited about what's to come.
Your email subscribers are your VIPs
So you should treat them as such. Craft a tailored email that goes beyond just promotion – make it a conversation. Share the journey of creating this digital marvel, let them know how it adds value to their lives, and, of course, drop the link for them to explore.
You've got to take it to social media!
Craft engaging posts across your platforms, tailor-made for each space. Share captivating visuals, throw in some behind-the-scenes moments, and encourage your followers to spread the word. Social media is your powerful voice – use it wisely.
Whether you have many ideas or feel unsure about what type of digital product to create, take a look at my Digital Product Creation Planner, which features 40 distinct printable pages that will help you with that.
7. Learn and improve
As your digital creation takes flight, embrace feedback as your greatest ally. What works? What needs improvement? Every sale, comment, or critique is an opportunity to refine your craft.
This continuous improvement is not about achieving perfection but about steady growth. Learn, refine, and watch your digital creation evolve.
Feedback is a friend, not a foe. Embrace it, learn from it, and let it fuel your next creative adventure. Your audience's insights are invaluable for your growth.
Frequently
Asked
Questions
Let's wrap this up.
Designing and selling digital products is within everyone's reach, including you! These simple steps can help you generate passive income through your sales. If there's a creative itch you've been eager to scratch, don't let doubt hold you back any longer.
Take that leap of faith, turn your idea into reality, and create the digital product you've dreamed about. The potential for profits and success is waiting for you to seize. So, why not dive in and make those dreams a digital reality?